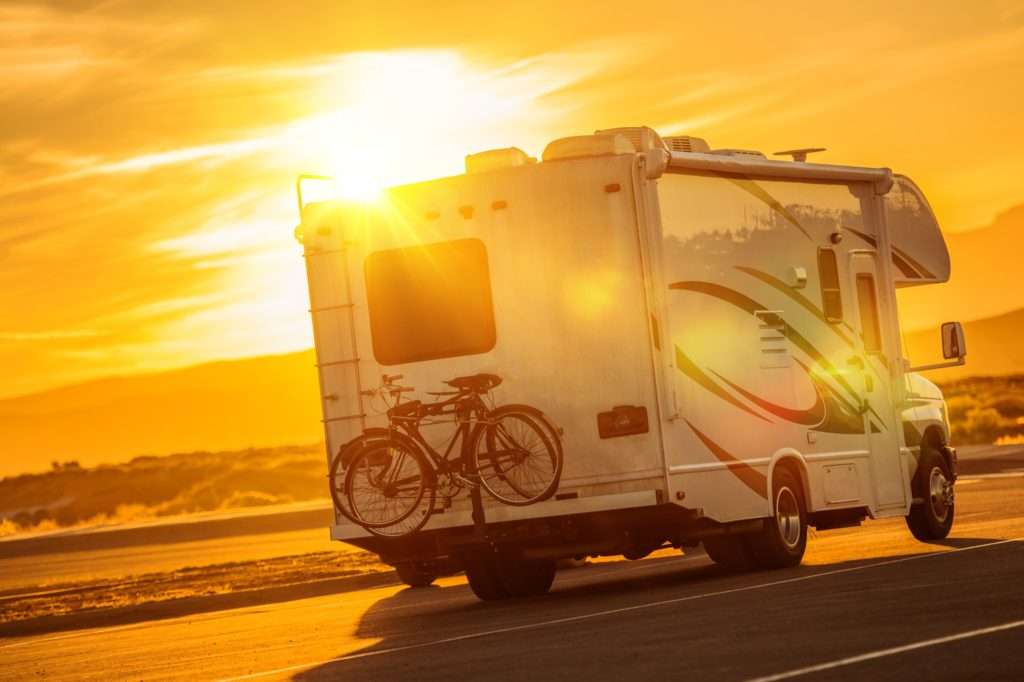 An RV is a motor vehicle for travel purposes that includes living quarters. There are many different types of RVs, from campers to 5th wheel trailers. No matter the type of RV you own, it should be insured like any other vehicle in your fleet. But knowing what insurance companies look for when writing an RV insurance policy can help you save money on premiums while also getting the kind of RV insurance coverage you need if disaster strikes.
RV owners should always carry liability insurance because it will protect them against lawsuits resulting from injuries or property damage they may cause while operating their vehicles through negligence or thoughtlessness.
However, chances are that's not enough coverage to keep you satisfied since many owners also want protection against damage caused by perils such as fire, theft and even hurricanes since they might be more likely than an average car is to be parked in a storage lot or left unattended during a storm.
Let's start with the basics of coverages, though, since you'll need to know the terms before an agent can help you choose coverage. The two most basic kinds of RV insurance are liability and comprehensive.
Liability covers injuries or property damage that you may cause to other people through negligence or carelessness. For example, if your RV hits someone while driving down the road. On the other hand, comprehensive coverage protects you against losses not involving collisions with another vehicle – lightning strikes, storms and fires are all examples of perils that comprehensive policies typically cover.
Now here's where it gets interesting: If you buy both liability and comprehensive coverages but for some reason can't collect on one when disaster strikes, having protection from the other kind of coverage will still pay off. For instance, suppose someone gets hurt in your RV and sues you. If you have liability coverage, that will pay for the injuries. But say the storm of the century comes along right after that and wipes out your RV. Because you also have comprehensive coverage, it will still pay to replace the vehicle even though it wasn't stolen or vandalized.
If you don't have enough liability insurance to cover an injury claim involving your RV, however, you might not be able to file a comprehensive claim if anything happens to your vehicle either since some companies won't write both policies when one is incomplete. But chances are good that will never happen anyway because most people who buy RVs – about two-thirds according to industry experts end up purchasing enough insurance for their vehicles.
Do You Need to Have Insurance for Tow-behind Campers?
You should have insurance for your towing camper. If your camper is attached to the back of your truck, it's important that you purchase a policy that covers both your vehicle and towable camper. If something happens to either one while they're hooked up together, you could be left with serious financial burdens if you don't have each of them insured separately through the same company. Although, insurance coverage for tow-behind campers is not mandatory.
Basic Insurance Coverage for RV's
If you own a recreational vehicle, your policy should cover liability and comprehensive RV insurance. If you hit someone with your motor home or trailer, your liability coverage will pay to repair their injury, but if storms cause damage to the recreational vehicle itself, the comprehensive portion of your RV insurance should cover it. You can also add collision and personal property protection for an additional price.
Collision coverage pays for damages resulting from a collision with another vehicle, while Personal Property Protection covers losses not related to a collision. For example, if the wind rips off part of your roofing while you're parked in storage, that's a loss which would be covered under comprehensive coverage but not by collision. There are normally deductible charges involved when filing claims for either type of damage.
Motor homes and RV Insurance are usually more expensive than standard vehicle insurance. Be sure you take the value of your RV into consideration when purchasing coverage. If the value is quite low, you may be able to get by with a slightly lower liability limit or even just the state minimums. Before you sign up for an RV insurance plan, ask your agent about discounts that could save you money on your premiums.
Specialized Insurance Coverage for RVs and Campers
Aside from the standard RV insurance coverage on RV and campers, some insurance companies often offer specialized coverage that can help protect your vehicle from expensive damages.
Emergency Roadside Assistance
If you experience a breakdown while traveling out of town, an emergency roadside assistance plan covers the costs involved in getting you back on the road as quickly as possible, including providing tire service, hauling your RV to a repair center or even towing it clear of dangerous areas. If you don't have this type of plan and need roadside assistance, the expenses will come out of your own pocket – and could be quite expensive if you're far from home.
Extended Warranties
If you buy an extended warranty on your vehicle when you purchase comprehensive coverage, that plan will pay for damages not covered by either state minimum liability requirements or insurance provided by the manufacturer. This can include water damage due to a faulty roofing system as well as interior damage resulting from a defective appliance in the galley area.
Total Loss Replacement
If your motor home is declared a total loss, this coverage replaces it with a brand new motor home regardless of its age. This plan is highly beneficial if your RV has a lot of miles on the engine or chassis since you would otherwise have to purchase a model that's no longer produced.
Rental Reimbursement Benefits
This type of plan reimburses you for the cost of renting an alternate vehicle when your own RV or camper needs repairs and can't be driven. Some plans also cover hotel expenses in case the repair site is located far from where you're traveling or living at that time.
Custom Equipment
If you extensively customize your RV or camper with additional features, this plan covers the cost of repairing or replacing them if they get damaged during an accident. A new or used RV of equal value must be purchased if they are no longer available.
Towing Coverage
If your vehicle needs to be towed for any reason, including being declared a total loss, this plan covers the cost of bringing it to either your home or repair center. If you don't have this type of coverage on your auto insurance policy, you'll likely have to pay the expenses yourself.
Final Thoughts on RV Insurance
You should know that RV insurance is always negotiable. Call several different agencies and compare quotes before making a final decision on which company provides the best value for money. Some companies may also allow you to reduce monthly premiums by increasing deductibles; while this means more out-of-pocket expenses when filing a claim, it can help lower premiums significantly. And remember that you should always shop around when looking for RV insurance to make sure you pay the lowest price possible.
Not sure where to start? Call us at Lopez Auto Insurance. We have more options for your insurance needs, from auto insurance, RV insurance, to surety bonds and notary services.