Careers
Are you a good leader?
Lopez Auto Insurance and Tax Services has an opening for an awesome partner like you!
We are looking for someone who is very capable of joining a group of unique individuals and will provide valuable inputs that will make our team at Lopez Auto as awesome as any insurance and tax company can possibly be! You'll have a spectacular time here at Lopez Auto Insurance! Not only will you be joining highly productive group and break barriers in the insurance and tax services industry, you will be working with a highly proactive group of individuals that has been in the industry for several years. You'll feel right at home here at Lopez Auto Insurance because the team you will be joining already has the skills, talents, and awesomeness you need to succeed yourself!
And here's where the position really gets interesting. Our offer is tough to beat! Not only will your salary be through the roof, you'll enjoy the benefits that will make your jaw drop when you hear them. We give true value to the people we work with and we guarantee you that your work will be rewarded accordingly. We don't stop at complying with labor codes. We see to it that the people we do business with always get some cherries on top!
So what are you waiting for? Send in your applications now and be that star employee we've been waiting for!
Current Openings:
Be one of us!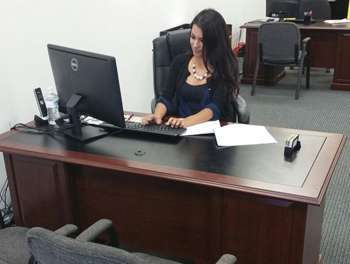 Protect your money with surety bonds from López Auto Insurance. Make sure that you will not lose any assets in a deal that has failed.
López Auto Insurance will provide you with the fastest access to our insurance certificate.