About Garland Texas 75040
This charming city is located just northeast of Dallas and is home to a thriving community of over 200,000 residents. From its vibrant arts scene to its abundance of green space, there is something for everyone in Garland. And with a cost of living that is well below the national average, it's no wonder why so many people are choosing to call Garland home. So whether you're looking for a place to raise a family or just wanting to escape the hustle and bustle of the big city, be sure to give Garland a look. You just might be surprised by what this hidden gem has to offer! And if you're just exploring Garland Texas by car for leisure or you're living in this place and need to go around with your work or business, make sure your car is fully covered with car insurance in Garland Texas 75040.
Car Insurance in Garland Texas
It's no secret that car insurance rates vary from state to state. But what you may not know is that the rates can also vary drastically within a single state, depending on which city you live in. If you're looking for affordable car insurance in Garland Texas, you'll want to be sure to shop around and compare rates. As with any other city, there are definitely some cheaper options available than others. So how do you go about finding the best deal on car insurance in Garland? Start by getting a quote from us at Lopez Auto Insurance & Tax Services. You'll be surprised at how much savings you can get as we work with you side-by-side in finding the best deal that suits your needs.
Types of Coverage for Auto Insurance in Garland Texas
Auto insurance is a legal requirement in Texas, but what kind of coverage do you need? There are many different types of auto insurance coverage available, and it can be confusing to know which ones are mandatory and which ones are optional. Thus, we will break down the different types of coverage for auto insurance in Garland Texas so you can make a smart decision on what type of policy is best for you.
8 Types of Basic Coverage for Auto Insurance in Garland Texas
Personal Injury Protection (PIP)
Towing and Labor Coverage
Uninsured/Underinsured Motorist Coverage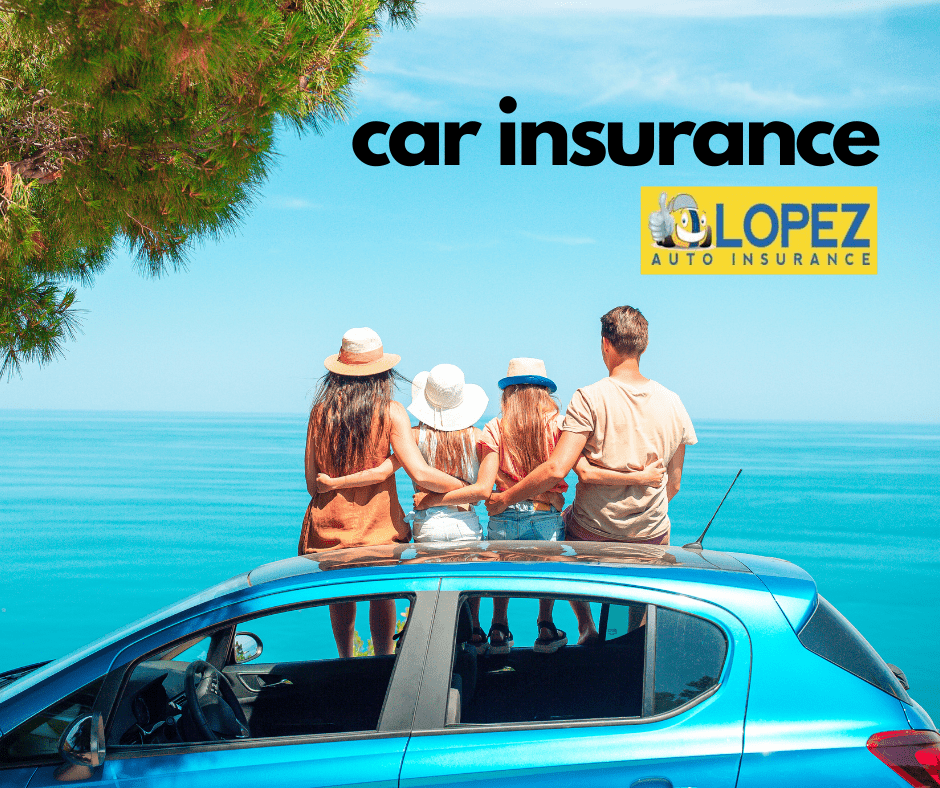 8 Types of Auto Insurance Coverage
There is no one-size-fits-all answer when it comes to car insurance. Depending on your needs, you may want to consider adding certain coverage options to your policy. Here are some of the most common types of coverage for auto insurance in Garland Texas:
Comprehensive Coverage
No one ever expects to be in an accident, but when they happen, comprehensive auto insurance can help protect you and your car. Comprehensive coverage helps pay for damages not covered by collision coverage, like damage to your car due to weather or theft. So whether you're on the road for work or play, make sure you're fully protected with comprehensive auto insurance.
Collision Coverage
Collision auto insurance coverage is one of the most important types of car insurance you can have. This type of coverage helps to pay for repairs or replacement costs if your car is damaged in a collision with another vehicle or object. It's important to understand what this coverage includes and how it can help protect you in the event of an accident.
Liability Coverage
When it comes to Liability coverage for auto insurance in Garland Texas, there are a few things you should know. Liability coverage helps protect you financially if you're found at fault in an accident. It covers the costs associated with any damages or injuries that occur as a result of an accident, up to the limits specified in your policy. In Texas, there is a "30/60/25" rule when it comes to liability coverage. Texas law requires minimum liability coverage of $30,000 per person, $60,000 per accident, and $25,000 for property damages.
Personal Injury Protection
In most states including Garland Texas, personal injury protection (PIP) is a required coverage for drivers. But what is PIP insurance and what does it cover? Personal injury protection (PIP) insurance provides benefits to policyholders who get injuries in an automobile accident, regardless of who is at fault. It covers medical expenses, lost wages, and other damages resulting from the accident.
Towing and Labor Coverage
No one wants to think about their car breaking down, but it's a fact of life. If your car does happen to break down and you need a towing and labor coverage, which can help with the cost of repairs or towing if something goes wrong with your vehicle.
Rental Reimbursement
Rental reimbursement coverage helps pay for a rental car if your vehicle is in the shop after being in an accident. This type of auto insurance coverage is important because it can help keep you mobile while your car is being repaired.
Liability Coverage
Liability coverage protects you in case you are sued after an accident. That means that if you are at fault in an accident, your insurance company will help to pay for the costs associated with the lawsuit. It can be a great way to protect yourself in case something goes wrong. So, if you're thinking about getting car insurance, be sure to check and see whether your policy includes liability coverage. You'll be glad you did!
Uninsured/Underinsured Motorist Coverage
Uninsured/underinsured motorist coverage protects you if you're in an accident with someone who doesn't have insurance or enough insurance to cover the costs of the accident. In short, it protects you from being screwed over in case of a crash. So, even if you don't want to think about it, make sure you have uninsured/underinsured motorist coverage on your car insurance policy. It could save you a lot of hassle and money down the line.