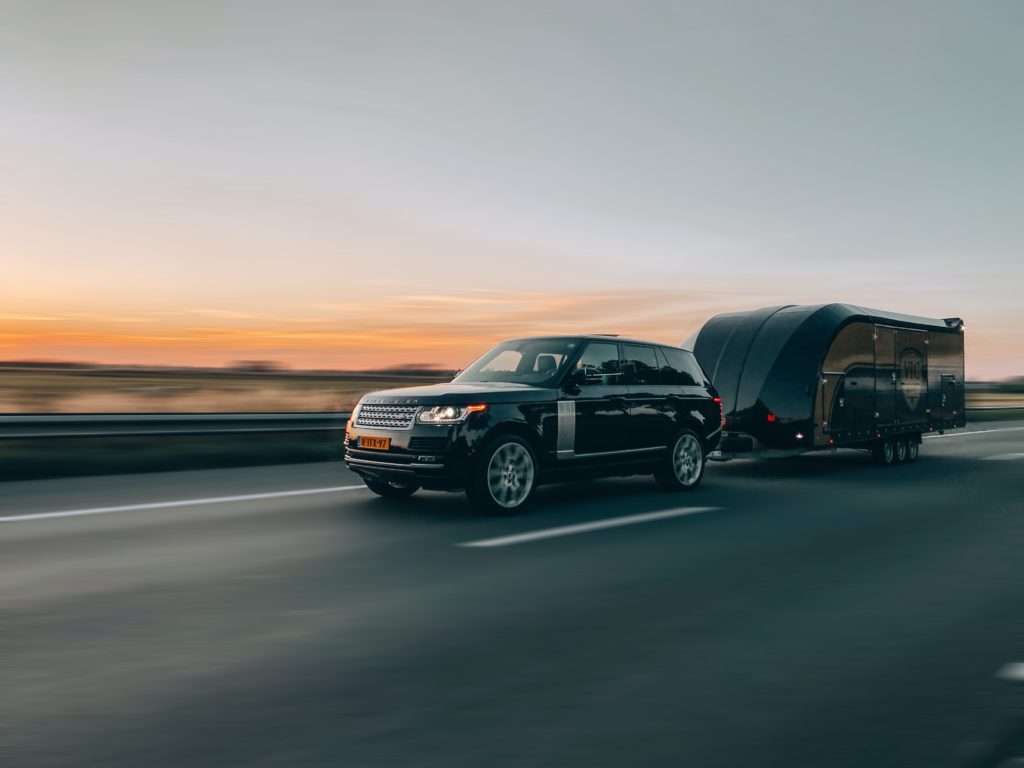 If you're a traveler who likes to take your home with you on the road, you need to make sure that your travel trailer insurance is up to date. Your homeowner's policy may not cover your trailer while you're on the road. It's also important to find an insurance policy that will protect you and your belongings. There are a number of different insurance options available. The best thing to do is to compare travel trailer insurance quotes and find the right policy at reasonable rates that are suitable for your needs. Contact an insurance agency today like Lopez Auto Insurance to start your protection.
When you are out on the open road in your travel trailer, there are a lot of things that can go wrong. But, with sufficient insurance coverage for your trailer, you will have peace of mind during your trip. Here are some of the options you have when it comes to travel trailer insurance.
Important Coverage for Your Travel Trailer Insurance
When you choose your travel trailer insurance, you want to make sure that it protects your personal belongings. Likewise, ensures that the trailer has enough coverage in case of loss. You also want to get a comprehensive policy that covers you from any accidents that may occur while driving or traveling with your trailer. And if someone breaks into your house or steals anything from the trailer, your policy should protect your valuables from burglars. Other optional coverages are as follows.
Collision Coverage
Collision coverage is essential if you want protection in the event of an accident. It will cover the cost of repairs to your trailer on damages as a result of the collision.
Total Loss Replacement
This coverage option ensures that you will be given the full value of your trailer or its equivalent in the event that it is totaled within the first four model years. Some insurance companies would still offer coverage for the fifth through seventh model years. In this case, the settlement is the higher value between the actual cash value at the time of loss and the original documented purchase price. Beyond the seventh model year, usually, the settlement will be on an actual cash value basis.
Vacation Liability
This coverage option provides protection for you and your family while on vacation. If you are responsible for any injuries or property damage that occurs while on vacation, this policy will help to cover the costs.
Medical Payments
If you or any of your passengers get injuries during an accident, this coverage can help pay for the medical fees. The coverage will also pay for the cost of applicable medical treatment involving the trailer parked off public roads.
Special Windshield Deductible
If your travel trailer insurance includes comprehensive coverage, you may be able to choose a special windshield deductible. This means that you will only have to pay anywhere from $50 to $100 deductible for complete windshield replacement.
Emergency Roadside Service
If you're on the road and something goes wrong with your trailer, you'll want to have roadside assistance coverage. This will help you get the help you need to fix your trailer or tow to a nearby service station.
In a Nutshell About Travel Trailer Insurance
If you are planning on traveling with your trailer, it's very important that you have adequate coverage that protects all of your belongings. The coverage should include anyone or anything else involving the accident while pulling your trailer down the road. So, carefully consider your insurance options before hitting the open road in your travel trailer. With the right travel trailer insurance coverage in place, you can rest assured that you have adequate protection against potential accidents or mishaps.
Contact Lopez Auto Insurance today to start you journey! We can help review your options and find the best policy for the lowest rates available! For more information, please feel free to call us at (469) 397-4330.
Frequently Asked Questions about Travel Trailer Insurance
Is liability coverage included in comprehensive travel trailer insurance?
Liability coverage and comprehensive travel coverage are two separate coverages. Liability normally covers injuries and property damage up to a certain amount, while comprehensive covers anything that happens to the trailer when not in use for personal use (e.g., when it's in storage).
Do I need special travel trailer insurance if I live in my RV full-time?
Living in an RV is generally considered by insurance companies to be like living in a home. So, your regular homeowner's policy should cover you during this time. Be sure to read through your policy and let your agent know if you plan on making major changes or additions so they can make necessary adjustments to your coverage.
How do I determine how much insurance I need?
You'll want to consider the value of your travel trailer and what you plan to carry inside, as well as whether or not you plan on living in it full-time. This will help you pick out the right amount of coverage for your situation. If you're planning on living in your trailer full-time, then comprehensive coverage would also be a good idea since that type of policy covers damage due to weather, theft, vandalism, and other mishaps.
I'm renting a travel trailer. Do I need insurance?
Yes, you'll need to have liability coverage whenever you're driving someone else's property. This is to protect the owner in case anything happens while the trailer is in your possession. You can get the coverage through the rental company. Alternatively, you may buy a separate mobile insurance policy.
Do I still need travel trailer insurance for short trips?
If you only take short trips with your travel trailer, then you may not need comprehensive coverage. However, it's always a good idea to check with your insurance agent to be sure. They can help you determine whether or not insurance coverage is suitable for your short trip.
Is travel trailer insurance expensive?
No, they generally aren't expensive to insure. However, the cost of your policy will depend on several factors, such as the value of your trailer, the amount of coverage you choose, and where you live. So be sure to get a few trailer insurance quotes to find the best rate for you.