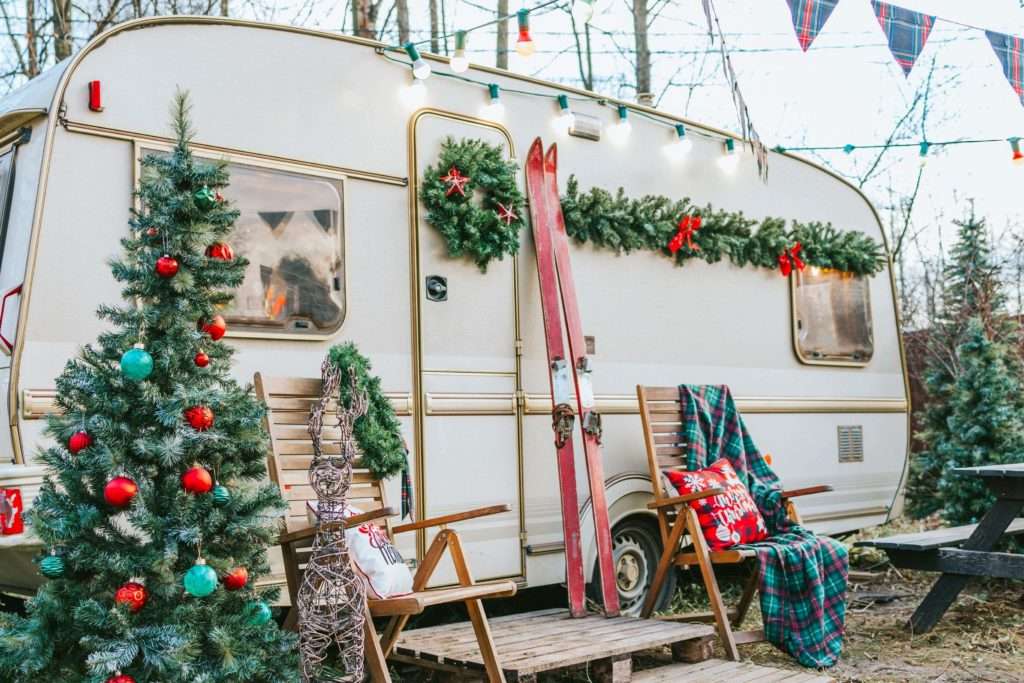 Manufactured or mobile homes are houses that are movable, usually via a set of wheels. These houses are created in factories and then transported to the site where they will be used. While they may seem like small trailers, mobile homes must comply with stricter standards. They should also meet the standard of the Federal Government for traditional trailers. Since they are more prone to natural disasters and accidents, mobile home insurance is also more expensive.
Some mobile homes come equipped with heating and air conditioning units. The equipment further adds to the insurable costs. Also, many people live in manufactured homes full time while others choose to use them as vacation getaways or recreational vehicles. The fact that they vary so greatly is why there is such a range when it comes to the cost of homeowner's insurance.
Most insurance companies will not insure these types of properties without an inspection first. So, it is important to know what you are buying before you go out and buy the house. If the home does not meet all of the safety and quality standards, there is a chance that your homeowner's insurance company may not offer coverage. In other cases, they will charge a higher premium because your home doesn't meet certain requirements. It is important to understand what options you have and if they cost money upfront or over time.
3 Main Reasons Why Mobile Home Insurance Is More Expensive
Manufactured homes are generally less risky to insure than traditional homes. The cost of homeowner's insurance for a mobile home depends on the type of policy you have. The same goes with how much coverage it offers and the scope of coverage.
Fire and Wind Damage
Modern mobile homes are less prone to catching fire than traditional homes. But they are more likely to get damage by high winds. Whether you know it or not, your homeowner's insurance company will take this into consideration when they calculate rates. They will factor in how likely your home is to sustain damage due to fire and the wind before offering you a quote on coverage for your house.
Security for Your Home
It can be more difficult to keep your property safe from would-be burglars as well as animals and other elements. Thus, there are more theft claims among mobile homes, resulting in higher insurance costs. Moreover, many mobile homes come equipped with components such as skirting and locking mechanisms. These features will cost you extra money upfront and increase protection costs over time.
Broken Pipes and Leaky Roofs
Leaks and damage from burst pipes are far more common in mobile homes, especially the older models. This is because they are originally made of natural materials that can easily degrade over time. Moreover, general wear and tear from nature and your general environment can lead to leaks through your roof, ceilings, or walls.
Basic Mobile Home Insurance Coverage Information
If you are considering buying insurance for your manufactured or mobile home, you should learn about the various policy types available. It is important to have a basic understanding of these policies before talking with an agent. You can also contact your state's department of insurance for more detailed information on each type of coverage and how it works.
Structure Coverage
This covers your mobile home's structure including its shell, skirting, and exterior walls. Most insurers will offer replacement value coverage for this portion of your homeowners insurance plan. This ensures that you will not have to pay out of pocket to rebuild or replace your mobile home in the case of a total loss.
Personal Belongings Coverage
This portion of your mobile home insurance policy covers all of your belongings when they have moved away from your house due to an emergency such as a fire evacuation order. Generally, you can choose either actual cash value or replacement cost reimbursement with regards to personal belongings. The difference between these two policies is whether or not they will cover depreciation. Actual cash value reimbursement will cover the cost of your belongings minus depreciation. On the other hand, replacement cost coverage pays for the full amount of the item with no deduction.
Liability Coverage
This portion of a mobile home insurance policy covers you if someone get an injury on your property. It further covers any legal fees associated with a court case that pertains to an incident on or around your house. Mobile homes benefit from this type of coverage because they are often seen as unsafe places to be.
Natural Disasters Coverage
Most mobile homes are built away from heavily forested areas with low-lying topography. However, flooding, high winds, and other natural disasters can still cause damage to your home. For this reason, most insurance companies offer coverage for some natural events along with standard plans for fire and theft prevention. It is important for you to know what kind of protection you have before making a claim after a disaster.
Mobile Home Insurance FAQs
What Is Dwelling Limit?
This part of your homeowner's insurance plan will insure the dwelling itself, as well as personal belongings and other property on your grounds. It is usually a percentage of your overall building structure.
What Is Property Limit?
This part of your mobile home insurance coverage pays to replace or repair other insured items beyond those that normally fall into the dwelling limit category. Some examples include detached garages, fences, and extra buildings on a property not designated as a residence.
Who Pays for Personal Belongings?
Some mobile homeowners choose to place this coverage under their own personal umbrella policy instead of purchasing it from their owner's insurer directly. In many cases, this is less expensive than buying from an agent or broker who specializes in manufactured housing policies alone. However, it may be more work for you to track down each company if an incident occurs.
What Is Replacement Cost?
This type of mobile home insurance coverage will reimburse you for the full cost of replacing your property with newer items that are equivalent in value. Actual cash value falls short compared to replacement cost because depreciation is not taken into account. If the item is damaged or destroyed, actual cash value means that you can only receive compensation up to its current market value minus any wear and tear costs like repairs or cleaning costs associated with normal use over time.
What Will My Mobile Home Insurance Deductible Be?
Most people choose to have a standard deductible on their homeowner's plan, which can range from $500 to $5,000. This amount is calculated based on the size of your policy. The more expensive your overall policy, the higher you will set your deductible level.
How Much Does Mobile Home Insurance Cost?
It can be difficult to find comprehensive insurance quotes because there are usually several optional coverages that need to be included in the price. Each company will have different prices and other factors that can affect your policy's cost as well. The best way to find an accurate figure is by getting a quote from each insurer you're interested in working with and comparing those numbers side-by-side. If you find yourself shopping around frequently for the lowest price available, it may be helpful to note that many companies offer discounts to preferred customers or other incentives for your loyalty.
Do you need protection coverage for your manufactured home? At Lopez Auto Insurance, we offer a wide range of insurance coverage that suits your needs. We also have mobile home insurance at affordable rates. Get an insurance quote now! or call us at (469) 397-4330.