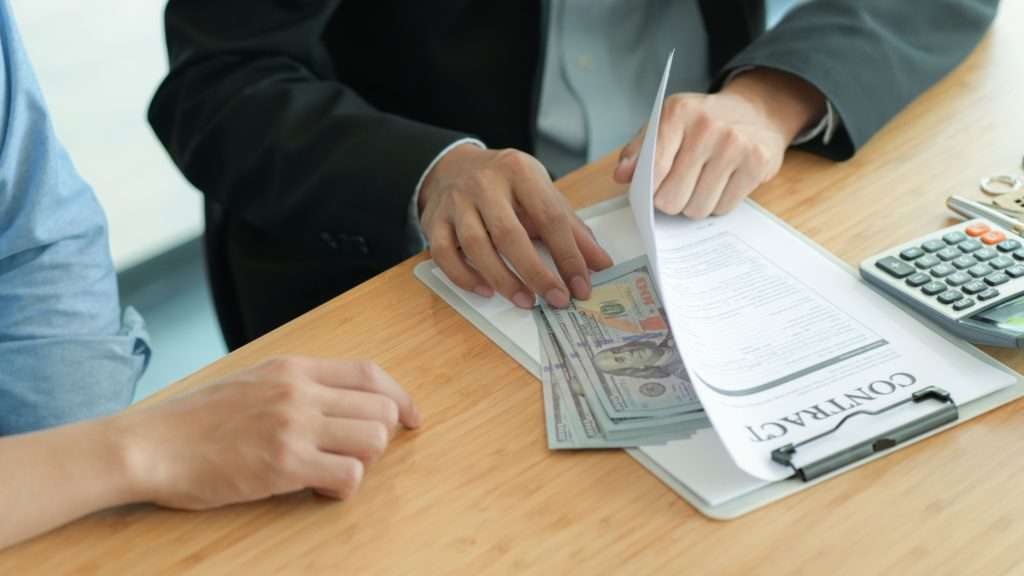 Insurance fraud is a serious problem that costs Americans billions of dollars every year. While there are many different types of insurance fraud, all forms of this crime involve some kind of deception or misrepresentation in order to get money from an insurance company that is not rightfully owed.
Fortunately, there are several steps that consumers can take to help prevent insurance fraud. So, here are some tips on How to Prevent Insurance Fraud.
Helpful Tips to Prevent Insurance Fraud
If you're like most people, you probably insure your car, high-performance boat, trailer, and other belongings. It's because you want to be sure that you have enough coverage in the event of an accident or theft. But did you know that there are ways to prevent insurance fraud? By following these simple tips, you can help protect yourself and your family from becoming a victim of this crime.
Beware of unsolicited offers or offers to upgrade coverage
Be suspicious of any offer that comes out of the blue or that seems too good to be true. If you start receiving offers for car insurance, home insurance, etc. through mailers, phone calls, or door-to-door solicitations, you need to find out more information before signing up with a company.
Scammers can use your personal information to file a false claim. They can also collect a payout from your insurer without your knowledge. Before agreeing to a new policy, ask as many questions as possible. Do some research into the company that's trying to sell you their services. Check the Better Business Bureau for complaints about specific companies and investigate potential scams online.
Do not be victim to pressure tactics
Some insurance scams involve using high-pressure sales tactics that can intimidate consumers into signing up for unneeded coverage. Remember, your insurer expects you to shop around and compare policies just like any other company does. If someone is trying to sell or pressure you on their services, it's probably not the best deal.
Keep documentation of any conversation
If you are ever denied coverage with your policy, it is best to keep track of all conversations with your insurance provider. Be sure to document your conversation, including the date and time. That way if issues do arise, you can more efficiently manage them quickly.
Make sure you understand what type of coverage they are offering
When purchasing a new policy, read through everything carefully from start to finish before signing on the dotted line. You need to know exactly what type of coverage in the offer. Likewise, how much it will cost you each month. The last thing that you want is to find yourself stuck paying for something that isn't even beneficial to you.
Talk to your agent before making a change
When you have found the right policy for you, let your insurance company know about any changes that happen in your life. If you switch jobs, hit a milestone birthday, or have an increase in income, be sure to reflect these details on your policy. It is important that companies keep track of this information and make the proper adjustments accordingly.
Do not lie about your age and risk losing coverage
Many people think it's okay to lie about their age for better rates. However, if an insurer has reason to believe that they were misled, they could deny claims made by anyone who incorrectly stated his/her age at the time of enrollment. This also includes claim denials, regardless of age.
Check the license of the agent and insurance company
When looking for an insurance agent, it is important to their license in your state. You can also check the license of the company they work for. You can find this information on the Department of Insurance website for your state. For Texas, you can make an insurance license lookup at the Texas Department of Insurance or TDI. By doing a quick online search, you can save yourself a lot of headaches down the road.
Don't sign any document you haven't read and do not fully understand
Before you sign any type of paperwork for your insurer, make sure to read it carefully. This includes anything that they may send via mail as well as the application/documentation required to set up a policy. If there is something off about an offer or if you do not fully understand what it is asking for, go over the material with someone else who does before agreeing to anything.
Do not fall victim to telemarketing scams
Many insurers use telemarketing agencies instead of their own employees to sell policies. Many times these telemarketers are located offshore which can pose additional risks in terms of consumer information being transferred out of the country. Before working with anyone, make sure that they are licensed by your state's department of insurance and are working directly for your company.
Do not trust an offer that sounds too good to be true
Some companies may try to lure you in with quotes that are much lower than what you have currently been paying, but these could very well turn out to be a scam. Ensure that the proposal is coming from your actual insurance provider before accepting any type of agreement. Look through the fine print and ask yourself if this is something that you would actually pay for or if it sounds too good to be true because more often than not it is.
In a Nutshell about How to Prevent Insurance Fraud
While insurance fraud will always be a concern regardless of the situation, being vigilant about protecting yourself can help you save money and avoid becoming a victim. By taking these smart steps to prevent insurance fraud, you can help your family stay protected while keeping insurance costs low for everyone.
Frequently Asked Questions Related to Preventing Insurance Fraud
How can I prevent insurance fraud?
The best way to prevent insurance fraud is by staying informed. Make sure you are familiar with all of your paperwork, read the fine print on anything that you sign, and keep track of any changes in your life so that there are no mistakes made when it comes time for the claim processing. By following the above tips, you can avoid falling victim to insurance scams while keeping costs low for everyone.
What should I do if I think my insurer is committing insurance fraud?
If something does happen where you suspect that your insurer is engaging in fraudulent activity, make sure to let them know immediately. While this isn't always an easy conversation to have, it's important for them to know what happened so that they can look into the situation and help get things resolved in a timely manner. Additionally, you can contact your state's department of insurance to report the issue.
Do I have to purchase insurance from my state's department of insurance?
It is not a requirement to purchase insurance through your state's department of insurance. However, some experts would recommend it. Alternatively, you can purchase insurance through an entity with government approval. This will give you protection guarantee that may not be available if you go with a private insurer. For example, many states have consumer assistance programs that will help you resolve any disputes with your insurer. Additionally, state-regulated insurers must adhere to certain financial standards. This helps protect consumers in the event that the company goes bankrupt.
How do I know if an agent or company is licensed in the state?
To find out the license of an agent, company, or association in your state, contact your department of insurance. Licenses are typically available to the public so there should be no issues getting the information you need. If you have questions about a particular agent or policy, you can ask for their licensing number. You may also verify if they're complying with state regulations. In the case of Texas, you can visit the Texas Department of Insurance.