Insurance acts as a vital safety net against unforeseen financial setbacks in today's uncertain world. It can be difficult to strike the right balance between affordable premiums and comprehensive coverage. Fortunately, there are a number of wise tactics you can use to reduce your insurance costs without sacrificing coverage. In this thorough manual, we will walk you through realistic steps that give you the power to decide wisely and obtain the defense you require.
Seek out quotes from other sources:
When it comes to insurance, there is no one size fits all. It is crucial to compare costs from different suppliers because every insurer has a unique pricing structure. Thanks to the internet, comparing prices has never been easier. Spend some time comparing prices and doing your research to ensure you are getting the best deal.
Savings by Combining Policies:
Insurance companies frequently offer discounts to customers who bundle several policies—such as life, home, and auto insurance—and pay a single premium. By combining your policies with a single provider, you can access significant savings. Bundling not only reduces your costs but also simplifies the management of your insurance portfolio.
Increased Reductions Wisely:
Your premiums may change significantly if you change your deductibles. Higher deductibles may be chosen, which may result in lower monthly payments. However, it is crucial to strike a balance between the premium reduction and the amount you could comfortably pay out of pocket in the event of a claim.
Keep a High Credit Score:
Your credit score affects your insurance rates. Insurance companies evaluate risk using credit-based insurance scores. Lower premiums may result from a better credit score. Pay your bills on time, pay down debt, and keep an eye out for mistakes on your credit report if you want to keep your credit score high.
Discounts for safe driving on the road:
Developing safe driving practices can help you save money on auto insurance. Drivers with spotless records frequently receive discounts from insurers. Taking defensive driving courses or installing monitoring devices in your vehicle can lead to additional savings.
Expand Your Options for Discounts:
There are many discounts that insurance companies provide, so it is crucial to ask about them. These price cuts could take the form of loyalty incentives, student discounts, senior citizen discounts, or rewards for driving safely. Do not be reluctant to ask your insurer about these cost-saving options.
Consider insurance based on usage:
Usage-based insurance plans can save you a lot of money on your auto insurance. Telematics equipment is used in these policies to track your driving. Based on actual driving behavior, safe drivers can receive discounts, offering a customized and potentially less expensive approach to coverage.
Continually Assess Coverage:
Your insurance requirements change as your life changes. Review your policies annually to make sure you are not over or underinsured. Your insurance needs may change as a result of life events like marriage, parenthood, or mortgage repayment.
Select a Basic Protection Plan:
Full coverage is necessary, but not all add-ons are necessary in the same amounts. Determine which extras you actually need by carefully examining your insurance coverage. This methodical approach can help you get rid of any unnecessary insurance and cut your premiums.
Invest in your home's security:
Homeowners can lower their insurance costs by making their homes more secure. Installing security systems, smoke detectors, and deadbolt locks can help you secure your home while also lowering your insurance costs.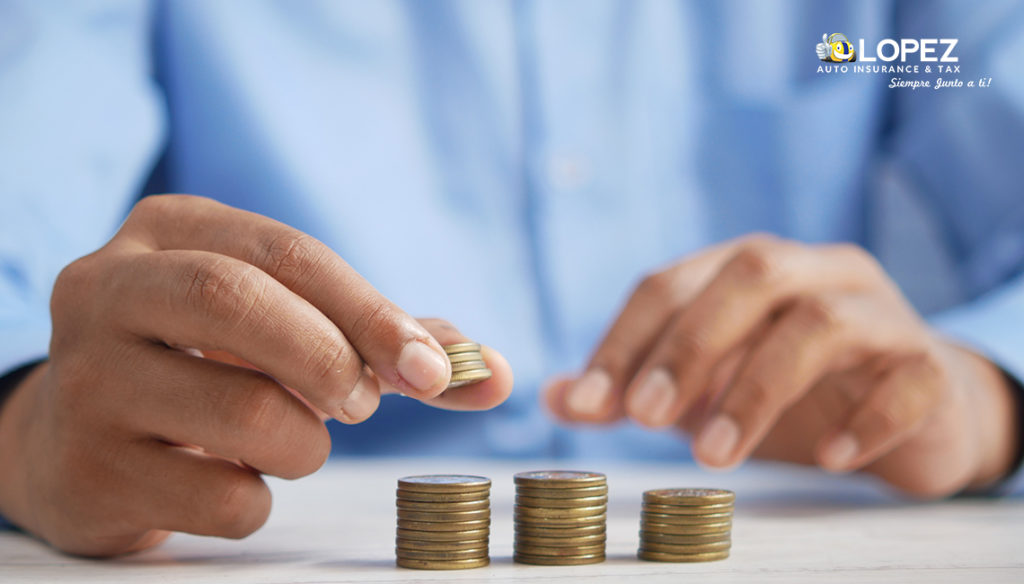 Your insurance ally, Auto Lopez Insurance:
We at Auto Lopez Insurance are committed to assisting you as you navigate the world of insurance. Our knowledgeable team is dedicated to developing specialized solutions that fit your requirements and financial constraints and is knowledgeable about the nuances of insurance. With our tailored approach and in-depth knowledge of the industry, we guarantee you will get the best protection at the most affordable price.
Conclusion:
It does not have to be difficult or expensive to navigate the insurance world. You can cut your insurance costs without sacrificing the coverage you need by using the methods described in this guide. Never forget to thoroughly compare prices, look into available discounts, and modify your coverage as your needs change. You can strike the ideal balance between reasonable premiums and thorough protection. Join forces with Auto Lopez Insurance to start down the path of wiser insurance decisions and guarantee a future of monetary security and peace of mind.