Table of Contents
Your digital assets may increase in value exponentially as the field of digital finance and technology continues to develop quickly. Protecting your digital assets is crucial due to the ongoing threats of cyberattacks and theft as well as the erratic nature of the digital markets. The importance of protecting your digital assets is understood by Lopez Auto Insurance, a reputable name in Texas' insurance sector.
This thorough guide will assist you in navigating the complex world of digital asset insurance, from analyzing your portfolio to comprehending the various policy types. We will also give you information on how Lopez Auto Insurance can be your dependable partner in protecting your online assets.
Analyzing Your Portfolio of Digital Assets
A thorough analysis of your digital asset portfolio is the first step in choosing the best insurance policy for your digital assets. Do you possess sensitive data, non-fungible tokens (NFTs), digital properties, or cryptocurrencies? The first step in selecting the ideal insurance coverage is to have a thorough understanding of the types and values of your assets.
In Texas, Lopez Auto Insurance has a committed group of specialists who can help you by carefully assessing your digital assets. Their extensive knowledge enables them to create an insurance plan that perfectly matches your individual needs while taking into account the peculiar characteristics of the Texas market.
Recognizing the Risks
The risks connected to digital assets are complex, necessitating a thorough understanding to make sure you have the proper defenses in place. While cryptocurrency markets are volatile and can cause abrupt and significant drops in asset value, cyberattacks and data breaches can cause significant financial losses.
Your insurance plan should cover possible losses from theft, hacking, and market fluctuations in order to reduce these risks. A wide range of risks are covered by the comprehensive policies offered by Lopez Auto Insurance. Their comprehensive understanding of the Texas insurance industry enables them to offer solutions that are not only adequate but also perfectly suited to your individual requirements.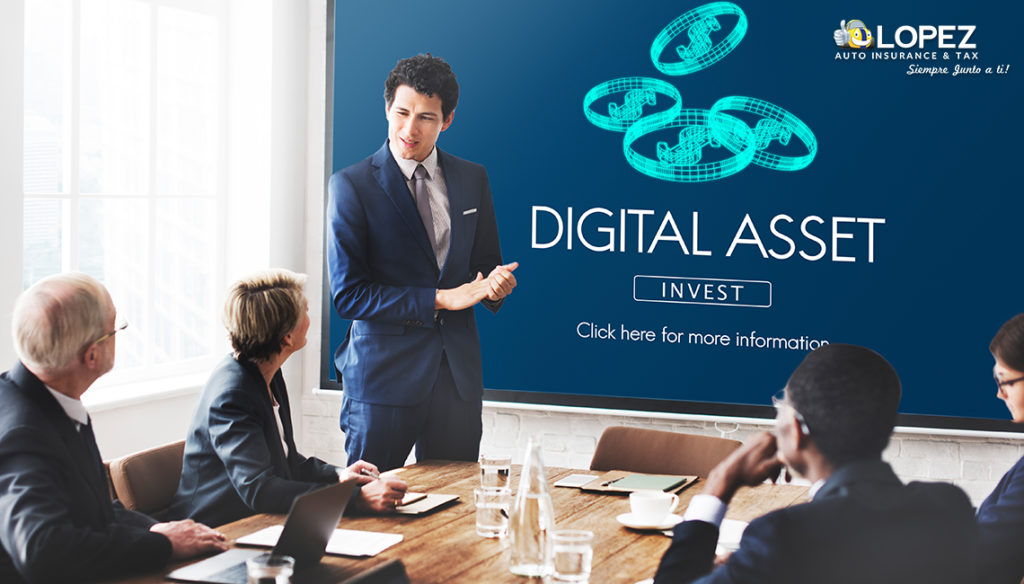 Types of Digital Asset Insurance Policies
It is essential to be aware of the various insurance policies offered as you set out on your journey to insure your digital assets. The following policies are among the many that Lopez Auto Insurance provides to address the various facets of digital asset protection:
1. Insurance against digital asset theft and hacking
Your defense against monetary losses brought on by theft or hacking incidents is provided by this policy. This policy is an extremely useful tool for safeguarding your digital wealth in a world where worries about digital security are increasing, particularly in Texas.
2. Volatility insurance for the cryptocurrency market
This rule is extremely significant to people who are interested in cryptocurrencies. It protects you from suffering sizable losses as a result of market volatility, ensuring that you can hold onto the value of your cryptocurrency investments despite the wildly fluctuating market conditions that are frequently encountered.
3. Insurance for Non-Fungible Tokens (NFT)
In the digital world, non-fungible tokens (NFTs) have gained a lot of attention. This specialized policy guarantees that your priceless digital assets are protected, enabling you to recoup their value in the event of loss or theft, whether you are an NFT creator or collector.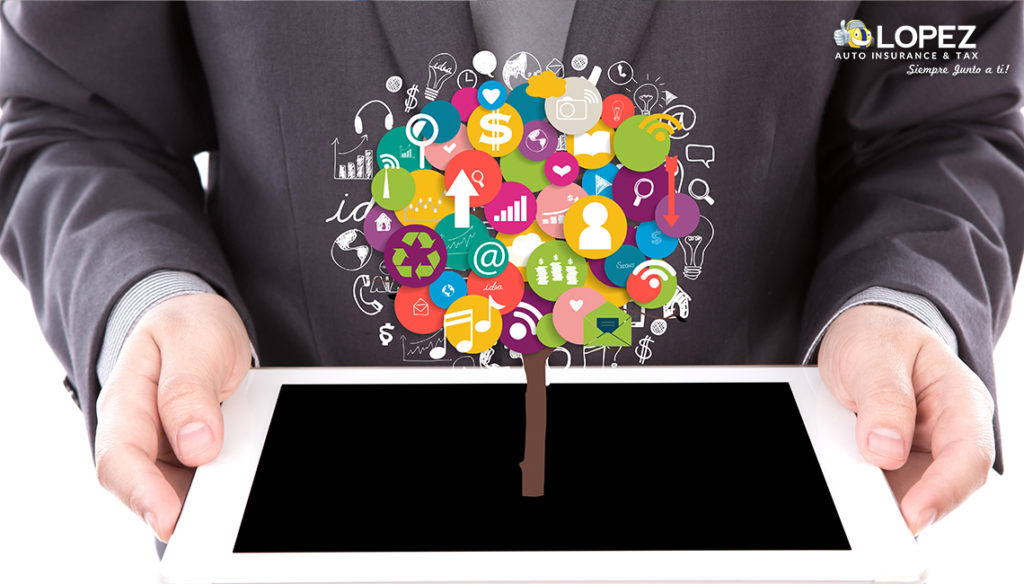 How Digital Asset Insurance Works with Lopez Auto Insurance
Recognizing the changing needs of customers in the digital age, Lopez Auto Insurance, known for its auto insurance services, has widened its scope of offerings to include digital asset insurance. They are in a position to be a reliable partner in protecting your digital assets because they are knowledgeable about the particular insurance needs of Texas residents and businesses. 
By selecting Lopez Auto Insurance, you have access to a group of specialists who are deeply knowledgeable about the Texas market. They are dedicated to offering specialized insurance solutions that fit your particular portfolio of digital assets. By bridging the gap between conventional insurance and the unique requirements of insuring digital assets, they guarantee that all of your assets—physical or digital—are fully covered.
Your Co-Worker in Protecting Your Digital Wealth
A crucial first step in safeguarding your financial future is choosing the appropriate insurance policy for your digital assets. Lopez Auto Insurance, a reputable company in Texas, is prepared to help you with this. Their tailored policies offer the security you require in this constantly changing digital environment, regardless of whether you hold cryptocurrencies, NFTs, digital property, or other types of digital assets.
Avoid exposing your digital assets to risks by choosing Lopez Auto Insurance today and securing your future. The right insurance coverage can be crucial in the digital world. Lopez Auto Insurance is your ally in maintaining the safety and security of your digital assets no matter what difficulties might occur.
Their top priorities are your comfort and the security of your digital assets. Your digital assets are safe with Lopez Auto Insurance. With Lopez Auto Insurance, your dependable insurance partner in Texas, you can safeguard your digital future.