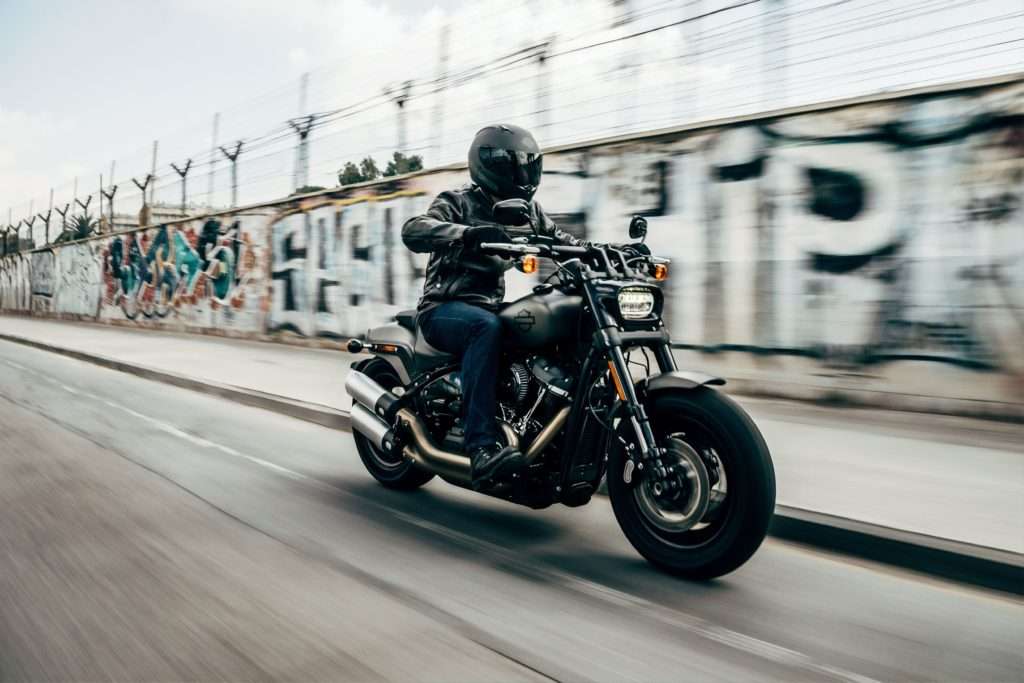 Motorcycles can be fun to ride. But it's also good to make sure you ample coverage on cheap motorcycle insurance Texas before taking the bike on the road. Motorcyclists are more susceptible to injury than automobile drivers. Thus, making it crucial to have the proper coverage in place before you start riding.
The first step toward ensuring your safety is having the right type of insurance. Traditional auto insurance companies don't always provide enough coverage for motorcycles. So it's wise to find an insurer that offers motorcycle rates.
An insurance agent can help you find a company that specializes in motorcycle insurance. Likewise, provide you with a free auto insurance quote. It's important to know what type of coverage your state requires because it varies from one state to the next. In Texas, they have what they call the "30/60/25 coverage" for cheap motorcycle insurance Texas. This means there are three different covers for bodily injuries. These are bodily and property damages, and medical expenses resulting in an accident. With this in mind, let's take a look at the details about the 30/60/25 coverage.
The 30/60/25 Motorcycle Insurance Coverage in Texas
Motorcyclists are more vulnerable to injuries than automobile drivers. As a result, it's important for bikers to carry insurance that offers the proper coverage when on the road. Each state has its own motorcycle coverage requirements, and Texas is no exception when it comes to cheap motorcycle insurance. In order to provide affordable rates without sacrificing quality, Texas law requires motorcyclists to have at least the minimum motorcycle insurance coverage.
Minimum Coverage for Cheap Motorcycles Insurance Texas
According to the Texas Department of Insurance, all motorcycle owners must adhere to the following minimum insurance coverage before they start riding:
Bodily Injury Protection: Minimum of $30,000 per person
Property Damage: Minimum of $60,000 per accident
Medical Payment Coverage: Minimum of $25,000 for each accident
The 30/60/25 coverage is an affordable option for motorcyclists who are looking to ride their bikes on public roads. But, it's good to note that not every insurer offers this type of coverage. For this reason, it's advisable to research different options before settling on a specific company.
While many providers offer affordable rates when it comes to cheap motorcycle insurance Texas, there are also those who don't. For example, some companies offer cheap motorcycle insurance without including the minimum required coverages. If you choose to go with such a company and get into an accident, you might not be able to recover your losses fully because your policy won't cover it all.
Best Practices for Cheap Motorcycle Insurance Texas
It's best to purchase your motorcycle insurance from one of the many reputable providers around the country. This is safer than taking a risk on cheap motorcycle insurance Texas that doesn't include the mandatory 30/60/25 coverage. Even when getting a plan from one of these top companies, there are still things you need to know before making a final decision:
Do I Need Uninsured Motorcycle Insurance?
Not all companies offer uninsured motorcyclists coverage. This type of policy protects bikers from injuries and accidents caused by another driver who doesn't have insurance. Uninsured motorist coverage is not legally a requirement in Texas. But it's still one of the best ways to protect yourself while on the road.
The good news is that this coverage does not require any additional premium. Do I Need Underinsured Motorcycle Insurance? Some insurance companies will only cover you for medical expenses if you have an accident with an underinsured motorcycle. In other words, your policy covers you if the other party has insufficient insurance. Again, this kind of policy isn't legally a requirement. But it's a popular choice for many bikers.
Do I Need Collision Coverage?
Collision coverage helps pay the cost of repairs after an accident. However, this isn't mandatory in Texas. Some companies will offer it as an extra feature if you're willing to pay a little more on your premium. So when it comes to affordable cheap motorcycle insurance, you can get a standard liability coverage. Alternatively, you can get add-ons like collision insurance. The good thing is that many providers of cheap motorcycle insurance Texas offer several options. Thus, allowing you to choose the best one for your needs.
What Else Should I Know About Cheap Motorcycle Insurance Coverage?
Before purchasing cheap motorcycle insurance in Texas and elsewhere, it's important to understand that there are also other factors you need to consider:
• Your rides – Most companies will base their rates on how often you plan on riding. Because ride frequency often has a direct connection with accidents, the more frequently you ride, the higher will be the premiums.
• Additional costs – Other than your monthly premium, additional costs such as deductibles can also affect pricing. The cost of these extra fees varies from provider to provider.
When looking for affordable motorcycle insurance, keep in mind that not all companies offer the same features and benefits. Make sure to research every option to find the best plan for your needs and budget. No matter what type of coverage you choose, it's best to have liability insurance at the very least. After all, not having any proof of insurance if you get into an accident can result in heavy fines.
Even though you're looking to save money, it's still good to purchase the necessary minimums. If you end up getting into an accident without any protection, you might end up paying more than what you would have paid for full coverage. This is why it's best that you start with liability coverage and then consider additional options or features. To save even more money on your cheap motorcycle insurance plan, make sure to set up an online quotes comparison for the best deals. Not only will this help you find cheap motorbike insurance, but it will also narrow down the companies that offer the most competitive rates and coverage options.
With so many options available, it may take a little extra time to find the cheapest premiums. But when you purchase cheap motorcycle insurance, there's nothing better than knowing that there's sufficient coverage for whatever might happen on your next ride.
Are you ready to get you motorbike on the road? Make sure you have sufficient insurance coverage. At Lopez Auto Insurance, we offer cheap motorcycle insurance that suits you lifestyle and riding habits. Get a quote. Call us now!