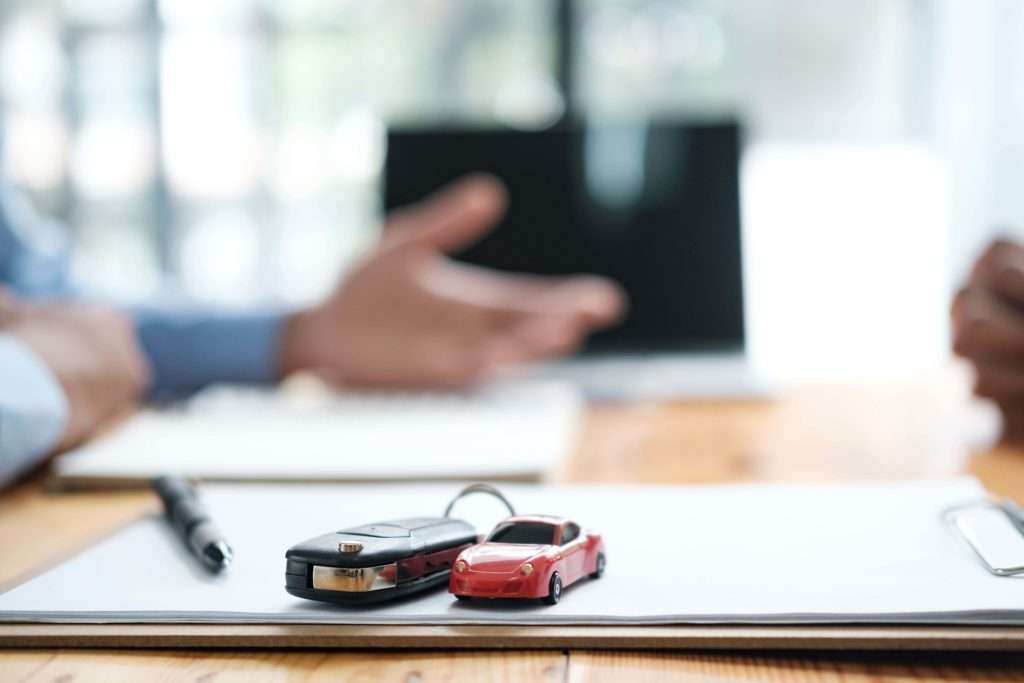 An auto insurance claim is a request for compensation from an insurer after a loss. It can refer to any type of damage and property. But it generally refers to the property, both tangible and intangible. This may include physical property, personal injury, and intangible things such as pain and suffering. During an accident, it is important to know how to file auto insurance claims to lessen the stress.
The first thing to do is to contact your insurer as soon as possible after the damage. You should also call law enforcement and inform them that you wish to file an insurance claim. Do not attempt any repairs before speaking with a representative. This can affect your ability to receive compensation, especially if there appears to be extensive damage.
Getting the appropriate documentation in order is important for both filing and receiving auto insurance claims efficiently. Proper documentation will make it much easier for claims adjusters to process your claim quickly and effectively, allowing you the peace of mind knowing everything is taken care of right away, rather than having extra stress hanging over your head as you wait for it all to be resolved.
Where to Start?
To begin the documentation process, collect any photos that you may have taken of the accident. It's also helpful to take photos or videos of any damage that occurred, or any repairs that need to be made. It may also help to collect documentation from witnesses who saw what happened, if you can do so safely.
If your vehicle is stolen or vandalized, it's important to file a police report so your insurer knows about it. This will allow them to determine whether or not they need additional details before issuing compensation for the loss. If possible, speak directly with eyewitnesses and ask for their contact information in case questions arise later on. The last thing you want is a claim adjuster trying to reach a witness who's unreachable.
When filing an auto insurance claim, try your best to stay calm and levelheaded. Even if the insurer is being stubborn, you're in this for the long haul, so it's in your best interest to remain polite and professional. You may need to take multiple steps to finally get what you deserve.
Key Things to Know About Car Insurance Claims
If you're like most people, car insurance is something you hope you'll never have to use. But if you do end up in an accident, it's important to know what to do. Here are some key things to keep in mind when making a car insurance claim.
Which insurance company to file a claim with?
When filing a car insurance claim, it's important to know which company to file with. Your insurer will be the primary contact. However, if you have collision coverage, you may also want to consider contacting your dealer or manufacturer directly. They can provide more information about your specific situation and may be able to assist with processing paperwork and repairs faster than your insurer. Although, this depends on what type of policy you have.
When to file a claim?
It's best to file a claim as soon as possible after an accident. This will help ensure that all evidence is still fresh and that you have the best chance of getting the compensation you deserve. However, there are some cases in which it's not advisable to file right away. For example, if you were at fault in the accident, you may want to wait until your liability is clear before filing a claim.
What to do if my car is hit by another driver?
If your car is hit by another driver and they leave the scene, it's important to file a police report. This will help your insurer track down the other driver and get them to pay for the damages. If you're able to get information from the other driver, such as their name and insurance information, be sure to include it in the police report.
What if I'm hit by an uninsured driver?
If you're hit by an uninsured driver, your insurer will likely file a claim with their insurer. However, there's no guarantee that they'll be able to recover all of the costs associated with the accident. In this case, you may need to file a civil lawsuit against the other driver in order to get compensated for your losses.
Can I file a claim if I was partially at fault in the accident?
It depends on your state's laws and your insurance policy. Generally speaking, you can file a claim if were partially at fault in the accident. However, your insurer may pay you less than if it was completely an accident that wasn't your fault.
How to file auto insurance claims
When filing a car insurance claim, make sure to be thorough and diligent in documenting the process. This will help ensure that you get what you deserve for repairs or compensation. Some things to keep in mind when filing include:
Provide all documentation, such as photos of damage or receipts for supplies needed in the repair process.
Keep track of who you speak with and any dates that information is exchanged.
Request confirmation whenever someone is assigned to your case.
Make sure your voice is heard at every stage of the claims process. If possible, try talking directly with eyewitnesses instead of giving out contact info Ask friends or family members if they can help with anything related to the claim.
Steps to File a Car Insurance Claim
What do you do when your car is involved in an accident? In the midst of an accident, sometimes it can be quite confusing what to do. Below are the key steps to take in order to make an insurance claim.
Assess the Damage
The first thing that you need to do is assess the damage and make a note of it. It's important to have a clear picture of the damages so that you can relay it correctly to your insurance company. This includes taking pictures of the scene, the car, and any injuries as a result of the incident.
Contact Your Auto Insurance Company
Contact your car insurance company as soon as possible after the accident. It's important to be honest about what happened and give them the information that they ask for. If you're not sure where to start, list off everything that happened during the incident and make note of all damages.
Gather Information From Witnesses
It can be helpful to gather contact info from witnesses in case you need it later on down the road. This includes things like their name, phone number, and other information pertinent to them being there at the time of the accident.
File a Police Report
If necessary for your state or if requested by your insurer, file a police report with your local police department or station. You may also want get a copy of the police report for your own records.
Keep a Record of Everything
Document everything related to the accident. This includes notes, pictures, and contact information. Doing so will make it easier for you to keep track of what's going on and ensure that you don't miss any important steps.
Wait for an adjuster
The auto insurance company will usually assign a claims adjuster to your case. This person will be your main point of contact throughout the entire claim process. They'll handle things like estimating the damages from the accident and assessing how much it is going to cost for repairs.
Receive a Payment
When you receive a payment from an insurance company, make sure with them what you can do with it so that you aren't left empty-handed. Some companies may give you a check with no stipulations, while others may ask for you to send back a portion of what they paid out. In most situations, the amount that you receive will never fully cover all of the damages from an accident or incident.
The Bottom Line on How to File Auto Insurance Claims
Filing an auto insurance claim can be a daunting process, but following these tips will help make it as smooth as possible. Keep in mind that you should always be professional and polite when dealing with your insurer. By being patient and organized, you'll have the best chance of getting the compensation you deserve.
Still not sure on how to file auto insurance claims? We can help you. At Lopez Auto Insurance, we provide a broad range of insurance products that suits your needs. We also offer value-added services to help you all throughout the process. Get a free insurance quote. Call us now!